Mathilde Bouillot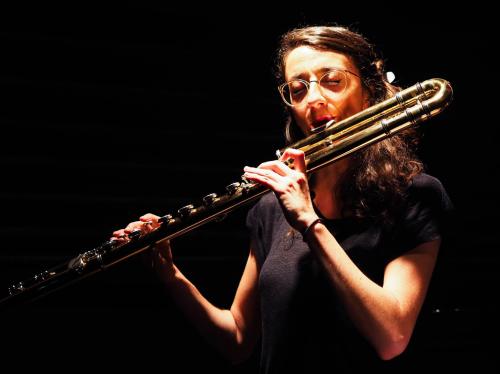 After 15 years of classical music traning, rewarded by several degrees in the Music Academies of Besançon, Rueil-Malmaison and Lyon in flute, musical theory and chamber music, as well as a musicology bachelor degree, she completed her studies by the CFMI (Training Center of Music Facilitators) of Lyon.
Her musical practice is enriched by playing in very different kind of musical aesthetics, from balinease gamelan to improvised musics.

She plays today all size of flutes in DUMKI (chamber music) and THE VERY BIG EXPERIMENTAL TOUBIFRI ORCHESTRA (Rock Big Band). She is the composer and arranger in LE BLEU DES ARBRES (movie show for young people), in wich she plays flutes, percussions, sings and acts in an imaginary language. She also plays flutes, melodica, choir, steel pan, conch and several carebbean percussions in BOKAY (carebbean jazz).