Jazz-rhone-Alpes - Jazz en Bièvre le 18 janvier 2019
Published January 25th 2019


"(...) Les mélanges de sons emportent un public attentif et séduit par cette musique.
(...) Autant d'instants de grâce entre les deux musiciens. Leur musique est étonnante, réconfortante, séduisante...
(...)"

Daniel Peyreplane
www.jazz-rhone-alpes.com/190121-watchdog-a-jazz-en-bievre/



---


Bird is the Worm - DRIFTING
Published January 13th 2019


"BEST OF 2018 #22
(...) The Blast trio of keyboardist Anne Quillier, bass clarinetist Pierre Horckmans, and drummer Guillaume Bertrand go big with every expression as they find their singularly perfect ratio of the electro-acoustic equation. (...) Blast leans more toward an organic form of modern jazz, where the heartbeat of the blues thumps with clarity. (...)"

Dave Summer
www.birdistheworm.com/tag/blast/



---


Citizen jazz - le Périscope le 12 octobre 2018
Published November 12th 2018


"The Blast trio invited the Lyon public for a colorful evening.
For the release of his second album Drifting, the Blast trio invited the public of Lyon to Periscope for a colorful evening. In addition to the discovery of this new repertoire, it was the opportunity to unveil the new scenic creation of the trio, which in this case was a quartet.
Between drawing and Blast, it's a long story that has its foundation from the beginning of the group, since it takes its name from the famous comic Manu Larcenet. It's no wonder, then, that in 2017, as part of the Lyon BD Festival, Periscope invites the group and the drawer Benjamin Flao to collaborate for an improvised sketched concert. Alchemy is such that the idea of ​​setting up a project together germinates very quickly. Taken by the Pince-Oreilles collective in coproduction with the Periscope, this creation could not find better case than the release party of Drifting, of which Benjamin Flao signs the cover.
Everything converges on the screen where the drawing is played: the audience, but also the musicians who seem to be imbued with the designer's features and are both actors and spectators. The curves are musical, the music is imaged and Benjamin Flao improvisator, colorist of Blast, from moving vignettes, tells stories that the sounds of the trio influence.
Musically, the new repertoire marks a real rise in the group. The identity of Blast is there, it has matured. Successful and consistent, the subject is clearer and more direct than ever. The sound twists are resolved in melodic and harmonious layers. The musicians enjoy and play with a disconcerting simplicity a music yet never simplistic. On the technical side, do not forget Matthieu Ribun at the controls: he treats the sound of the band in a powerful, full-bodied way, and gives the compositions a hue that stands out from the work of Adrian 'Bourget on Drifting. Two different but complementary approaches.
Many people were won over by the strength and beauty of this concert to watch. Skilfully brought to light by Benjamin Thielland, music nourishes the images that nourish music and this perpetual movement creates a soundboard of sound bubbles, the time of an evening story; of those who print and stay."

Raphaël Benoit
www.citizenjazz.com/Blast-Benjamin-Flao.html



---


Bandcamp daily - DRIFTING
Published November 8th 2018


"The Best Jazz on Bandcamp
Everything about this album is dramatic, and that's the source of its fun. The Blast trio of keyboardist Anne Quillier, bass clarinetist Pierre Horckmans, and drummer Guillaume Bertrand go big with every melody, and the harmonic waves that follow in their wake are rich with electronic effects and rhythm. The heavy influence of rock music is a lit match to music that was already pretty damn combustible. That said, when the trio get contemplative on "CX Diesel," the quieter tones radiate a heat that burns just as strong."

Bandcamp daily
daily.bandcamp.com/2018/11/07/the-best-jazz-on-bandcamp-october-2018/?fbclid=IwAR3vbcOVmm_eFMk5ycakZ09HUy3Pe2OpfhEtAby4L8d6aLEiZRqIODfqyV8



---


Can this even be called music - DRIFTING
Published October 25th 2018


"On Rhodes and Moogs, Anne's parts are rhythmically interesting and lay down the complex harmonic framework of the compositions, mostly hers and Guillaume's. Sometimes distorted, too, the keyboards really do a lot to craft a dense atmosphere that permeates through the entire record, which hits an uncanny middle ground between contemplative and funky. It's no surprise that both the clarinet and the percussions are also brilliant in their conception and execution, being as versatile and omnipresent as required for Drifting to be the achievement it is (and that's quite a lot!) For the big fifty minutes it lasts, the album never fails to renew itself, present something new to the listener, or approach a concept from a different angle to keep things fresh.
(...) Keep an eye for these musicians. For this, the excellent Pince-Oreilles label will surely prove helpful. In the meantime, be sure to listen to this one and the other related albums!"

Daev Tremblay
canthisevenbecalledmusic.com/blast-drifting/



---


CINE ARTSCENE - le Périscope le 12 octobre 2018
Published October 17th 2018


"BLAST 'N' FURIOUS
The periscope (rue Delandine - Lyon 2) was full as an egg, October 12, 2018 to welcome the trio Blast came to present his second album entitled Drifting.
The young, mixed and enthusiastic audience was captivated by the hypnotic sounds developed by Anne Quillier's keyboards, Pierre Horckmans' clarinets accompanied by Guillaume Bertrand's drums. This concert was in fact a real audio and visual experience as the illustrator Benjamin Flao captivated the audience with drawings made with markers and brushes and projected live on a screen behind the group.
The illustrations of Benjamin Flao have taken listeners-listeners on a long journey. These have been transported to sometimes disturbing territories, such as a molten volcano, a boat that is thought to be enshrined in an arid Aral Sea, but which transforms itself under the furious brushstrokes of the artist into raging waves. Phantasmagorical characters appear and disappear: silhouettes in movement, animals of desert lands, old indians with cracked skin ...
(...)
Who is doing the concert? The drawing that creates an atmosphere or music that furiously punctures some brushstrokes? The trio is often turned in front of the screen and discovers the forms as and when. The album sounds completely different in live. Where some pieces of the CD were rather hilarious, even throbbing, the live takes a whole other dimension. We ourselves become "drifters", we feel an urgency to move to mark the sustained rhythm of the musical magma that unfolds before us, as an orderly process.
(...)"

Patrick Ducher
cineartscene.info/blast-n-furious/



---


FIP - DRIFTING
Published October 11th 2018


" The new hypnotic journey of Blast
Blast is part of the ebullient collective Pince-Oreilles gathering groups of the new jazz scene, current and improvised music from the Rhône-Alpes region. It is a trio with multiple influences (jazz, hip-hop, electro, pop, rock ...) who, having nothing to do in an identifiable style, explores sound materials and their singular treatments with an elaborate writing , rich in effects, distortions and sampled dialogues, weaving a link between comics and science fiction. The band's name refers to Blast, Manu Larcenet's famous black comic and his anti-hero Polza.
After a first album called Madness Is The Emergency Exit, Blast releases Drifting, recorded in November 2017 at the studio Artscène.
The three artists have a long and beautiful complicity that they exploit in various formations (...) For this second album, the trio continues its own story of Pascal Brutal, one of their favorite cartoon hero, created by Riad Sattouf. "We also offer our own vision of Forbidden planet, a great science-fiction film of the 60s that we took a particular pleasure to watch in French version, as the dubbing is funny and offbeat," says Anne Quillier. their music is narrative, sometimes funny, sometimes rough and brutal.
On stage, the group has created a new concert-draw with Benjamin Flao who plays brushes live. The meeting was held in 2017 on the occasion of the Lyon BD Festival. "It was magic," explains Guillaume Bertrand, "his drawings fell on the edge of our feelings, we developed the same language". Since then, the designer is indispensable to the design of the Blast repertoire. "We really do a strong trick to four, each time it goes further ... We draw as much inspiration from Benjamin's drawings as he is inspired by our music". The sound engineer and sound designer Adrian' Bourget did a real job of production and artistic direction on Drifting. "We left him carte blanche, specifies the drummer, it's like a fourth musician of the group". "We have been far on the work of sound, we searched, dug many tracks on each piece, to find the effect, the right intention for each story," adds the pianist."

Catherine Carette
www.fip.fr/actualites/le-nouveau-voyage-hypnotique-de-blast-34226



---


Jazz Magazine - DRIFTING
Published September 10th 2018


"ALBUM 4 STAR JAZZ MAGAZINE
Novelty. Emblematic of this new generation of jazz musicians who turn their ears, without preference, on the side of pop, hip-hop and rock ... One would be tempted to say about "Drifting" that it evokes some of these psychedelic music that favor still starts. Something of the order of an imaginary journey as well as Fred (the creator of Philemon) and Henri Michaux (the poet of the Space of the inside) were able to propose it. Moreover, this particularly open jazz record remembers the memory of Gong (Camembert Électrique) and Henry Cow, and his boldness is never far removed from the liberties of Carla Bley. The work is certainly open, but above all sensitive and supremely addictive."

Guy Darol
www.pressreader.com/france/jazz-magazine/20180831/282892321525542



---


Dutch Progressive Rock Page - Naissance de l'horizon
Published July 1st 2018


"The album offers a fusion of different styles, played with skill and panache, to create something that is often fresh and frequently exciting. It is a release that I have no hesitation in recommending. I have enjoyed Naissance de l'horizon so much, that it has been my go to album for a number of weeks. After repeated plays, it continues to reveal hidden depths and subtleties to explore. Each tune has something distinctive to offer, and the album is a delightful and satisfying experience"

Owen Davis
www.dprp.net/reviews/2018-043/#baret



---


Sun Ship - Naissance de l'horizon
Published May 7th 2018


"Little model of rock energy where winds have a strong part to play."
"This takes after a chain reaction : the winds scald the strings which answer in successive explosions extremely controlled. With this 5tet we are in the culture broth that gave life : braces, mistakes, wrong paths but a bright result. "

Franpi
www.franpisunship.com/archives/2018/05/07/36116116.html



---


Jazzaround - Le mouvement crée la matière
Published March 20th 2018


"Le tempo, les sonorités et les compositions relèvent clairement de l'univers du jazz. A moins que ce ne soit du rock ! En fait, on n'en sait plus rien."
"s'il existe bien un fil rouge présent tout le long de l'album du saxophoniste grenoblois, c'est le groove, présent sur chacune des plages. Groove et éclectisme : on adore ça !"

Joseph « YT » Boulier
jazzaroundmag.com/?p=18140



---


l'Humanité - Can of worms
Published March 19th 2018


"Les coups de coeur de Fara C.

These improvisers and painters of unspeakable, generate a striking sideral pallet, with an amazing musical coherence. (...)"

Fara C.
humanite.fr/les-coups-de-coeur-de-fara-c-652243



---


Ziklibrenbib - Naissance de l'horizon
Published March 14th 2018


"foisonnante merveille de la nouvelle scène jazz-rock."
"Il n'y a plus qu'à rêver yeux fermés… mais oreilles grandes ouvertes…"

Médiathèque Argentan Intercom
www.acim.asso.fr/ziklibrenbib/romain-baret-naissance-de-lhorizon/



---

France Musique - Open Jazz - Naissance de l'horizon
Published March 9th 2018


"a rebirth for Romain Baret !"

Alex Dutilh
www.francemusique.fr/emissions/open-jazz/l-actualite-du-jazz-en-public-et-en-direct-du-bemol-5-ca-bouge-a-lyon-59060



---

All About Jazz - St Ives Jazz Club le 27 mars 2018
Published March 1st 2018


"The pieces all evinced careful consideration of ensemble effects and how solos would relate to the themes and to each other. Everyone interacted supportively whilst cutting loose when appropriate"

"If they are appearing somewhere near you, do try to hear them live"

BARRY WITHERDEN
www.allaboutjazz.com/sur-ecoute-at-the-bronx-bar-and-cue-gregory-sallet-by-barry-witherden.php



---


Culture Jazz - le Périscope le 2 février 2018
Published February 11th 2018


"The result of a rich writing in nuances, each of the pieces we listened to was distinguished by a strong sense of theatricality. Supporter of the breaking with an almost visual lyricism, Romain Baret, embed in these compositions the little stories of his great history by offering to his musical comrades spaces of (re)creation not insignificant, thus developing pictures with a tickling the states of mind."

Yves Dorison
www.culturejazz.fr/spip.php?article3257



---


MUSIQUES BUISSONNIERES - Naissance de l'horizon
Published February 6th 2018


"More colors for even more vibrant music. "
"As learned and remarkably constructed that are the nine compositions of the disc, as virtuoso are their interpretation, it is first of all a feeling of jubilation that wins the ones who will make the trip."
"Romain Baret, vigilant guardian of the constructions he builds (he is the one who signs the entire repertoire), is constantly on the lookout, supported by an accomplice and inventive rhythm, he keeps relaunching the machine with spirited interventions, very charged with electricity. "
"It is a question of dreams, resistance and hope in this Naissance de l'horizon on which blows a very invigorating wind."
"Above all, it is clear that this record, a somptuous continuation of its predecessor Split Moments, ofers itself like an ode."

Denis Desassis
maitrechronique.hautetfort.com/archive/2018/02/06/romain-baret-naissance-de-l-horizon-6023972.html



---


Citizen Jazz - Naissance de l'horizon
Published February 5th 2018


"Even Respire is made of this rock guitar despite a title that might suggest something softer. But do not be fooled. We are here in a vein fundamentally jazz"
"In addition to exhilarated chorus, we note that downright fiery riffs compete with milder moments."

Gilles Gaujarengues
www.citizenjazz.com/Romain-Baret.html



---


Jazz Magazine - Naissance de l'horizon
Published February 1st 2018


"imagination is at the rendezvous of this fusion"
"comes in constantly changing climates and quite promising."

François Marinot
www.jazzmagazine.com/



---


musicologie.org - Naissance de l'horizon
Published January 26th 2018


"Un horizon un brin instable et vacillant, pétaradant parfois, mais sans monotonie aucune justement.(...)
Un beau disque de jazz progressif bien cuivré à écouter en live"

Alain Lambert
www.musicologie.org/18/romain_baret_naissance_de_l_horizon.html



---


latins de jazz - Naissance de l'horizon
Published January 19th 2018


"Imbibé de rock et de jazz, l'opus déborde d'énergie et de puissance"

Nicole Videmann
www.latins-de-jazz.com/clin-doeil-a-romain-baret-naissance-de-lhorizon/



---


SOUNDIGGER - Can of worms
Published January 11th 2018


"Can of Worms is highly recommended for anyone who finds beauty and creativity in the madness of consciously rushing straight into the wall. And adventurous music. Close to jazz because the compositions are above all instrumental and give the beautiful part to improvisation. Close to pop for nude and singing melodies. And close to rock and punk for a taste of skipping uncensored and progressive. It is a music that explores dark areas, pierces them and leads to calm and full waves. Cape to catharsis. (...)
Watchdog exercises and thus transmits a therapeutic process of music, which far from being a means of externalizing folded on itself, shares a super powerful energy. (...)
The two instrumentalists have developed mutual listening that is beyond comprehension. (...)"

Laurette
soundigger.com/chroniques/watchdog-can-of-worms/



---


QOBUZ - Can of worms
Published Decembre 30th 2017


"Curiosities are like magnets: you can't help but be drawn to them, whether they are dangerous or not. Watchdog is a magnet. On paper, she - Anne Quillier - works with the piano, the Fender Rhodes or the Moog. He, Pierre Horckmans, plays the bass clarinet. Two years after You're Welcome, their double-act is just as intriguing as ever. In fact, it's fascinating on this second work, which unveils simple little melodies that they take underground, into the ethers, and into the sky with the help of Adrian' Bourget, their sound engineer, a real artisan who propels their creations into the realm of the spirit. For Can Of Worms, Watchdog evoke such disruptive influences as John Surman, Nik Bärtsch, Philip Glass and several hundred others, but somehow they are still able to find their own style, their own sound. Our explorers alternate between the naïvety of a gentle tune and the madness of an electric tsunami. A suppleness which renders their project even more unique. Surprising and captivating."

Marc Zisman
www.qobuz.com/fr-fr/info/Actualite/Video-du-jour/Watchdog-l-experience-interieur179784



---


Action Jazz - Can of worms
Published Decembre 21st 2017


"(...) They have taken the time to find themselves, each on the way of touring and sometimes different projects, they enrich themselves with work, meetings, exchanges, and find this good old 'watchdog' which sees them grow in their natural intimacy, strength and elegance, accuracy and presence. Strongly the next!"

Alain Flèche
www.actionjazz.fr/watchdog-2eme-tournee-can-of-worms/



---


Ô Jazz - Naissance de l'horizon
Published Decembre 19th 2017


"La guitare électrique de Romain est pleine de l'histoire de l'instrument (...) et déroule les thèmes avec recherche et élégance.
(...) Sax ténor et guitare dialoguent dans une cohérence sonore très au point (...) Cette Naissance de l'horizon constitue une très belle histoire, que nous racontent ces cinq musiciens chevronnés."

Bernard Cassat
www.ojazz.fr/blog/?page_id=173



---


Culture Jazz - Naissance de l'horizon
Published Decembre 16th 2017


"un son énergique et accrocheur n'excluant pas la mélodie parfois chantonnée"
"on assistera à différentes phases souvent intenses"
"le guitariste sidère par sa virtuosité"
"Un disque plus rageur et attachant que Split Moments, confirmant la place de qualité que ce trio augmenté s'approprie peu à peu."

Florence Ducommun
www.culturejazz.fr/spip.php?article3228#rb



---


Citizenjazz - Can of worms
Published Decembre 10th 2017


"
Can of worms is without any doubt one of the greatest musical success of 2017"

Raphaël Benoit
www.citizenjazz.com/Watchdog-3475294.html



---


le Djam - Can of worms
Published Decembre 2nd 2017


"A magic cohesion, an undeniable symbiosis, the Watchdog duo released one of the most memorable albums of 2017.
(...)"

Flore Caron
www.djamlarevue.com/actualites/2017/12/2/watchdog-sur-les-routes-sinueuses-du-son



---


Jazz News - Can of worms
Published November 28th 2017


"

It is clearly one of the most beautiful disc of the end of the year (...)"

Florent Servia




---


Bird Is The Worm - Can of worms
Published November 27th 2017


"There's a captivating quality to this fun session from the duo Watchdog. Clarinetist Pierre Horckmans and pianist Anne Quillier create a hazy environment where melodies appear warped and wobbly and out of focus. The duo exploits those qualities to amplify the harmonic effects, and this is where the real fun begins. Quillier mixes in some moog and Fender Rhodes, which adds an element of the organic and electronic battling it out within all of that hazy expressionism. Something a little different, to be sure."

Dave Sumner
www.birdistheworm.com/the-round-up-because-the-story-is-never-a-closed-loop/



---


Le Rond Point du Jazz - Can of worms
Published November 27th 2017


"The Watchdog album "Can of Worms", a most intriguing musical UFO released on October 13, 2017!
For their second album, the Watchdog duo brings their musical research and proposes ten original musical pieces. They take the listener into new worlds with strange atmospheres, melodic "Beerman in Beremen", dissonant "Intro", glaucous "Can of Worms", mixing acoustic and electronic sounds.
A must for curious people who like to be surprised and disturbed."

J.C Colletto
www.rondpointdujazz.fr/2017/11/30/l-album-de-watchdog-can-of-worms-un-ovni-musical-des-plus-intrigants-sorti-le-13-octobre-2017-chez-le-label-pince-oreilles/



---


les Dernières Nouvelles du Jazz - Can of worms
Published November 25th 2017


"At the beginning of 2016 the first disc of this duet ( "You're Welcome") had aroused an admiring interest. The interest (and the admiration) are confirmed with this new opus (...)"

Xavier Prevost
lesdnj.over-blog.com/2017/11/watchdog-can-of-worms.html



---


Action Jazz - Madness Is The Emergency Exit
Published November 6th 2017


"Anne Quillier is in Action Jazz Magazine : http://fr.calameo.com/read/00289603908fe76fb9f12"

Annie Roubert
fr.calameo.com/read/00289603908fe76fb9f12



---


Action Jazz - Can of worms
Published November 6th 2017


"Anne Quillier is in Action Jazz Magazine : http://fr.calameo.com/read/00289603908fe76fb9f12"

Annie Roubert
fr.calameo.com/read/00289603908fe76fb9f12



---


Action Jazz - Dusty Shelters
Published November 6th 2017


"Anne Quillier était interviewvée dans Action Jazz ce mois ci : http://fr.calameo.com/read/00289603908fe76fb9f12"

Annie Roubert
fr.calameo.com/read/00289603908fe76fb9f12



---


Culture Jazz - Can of worms
Published November 5th 2017


"Vigilance is a necessity and WatchDog ensures that our society does not hinder the freedom to create, to imagine today's music so that tomorrow is more open, brighter. (...) Do not miss them and, in any case, do not miss this album: it deserves your listening and your support!"

Thierry Giard
www.culturejazz.fr/spip.php?article3213



---


Nextbop.com - Le mouvement crée la matière
Published October 27th 2017


"Many jazz artists play with genre, and refuse to stay within the confines of one sub-genre of jazz. These artists, however, often go out of their way to attempt to meld or merge genres, in the most seamless way possible. Sallet, however, celebrates stark genre shifts. Baroque, rock, free, funk, straight-ahead, chamber, classical, jazz fusion, etc. are all at play in Sallet's new album, and the shifts between these genres can often create an unnerving experience. This "unnerving" experience, however, created some of the most genuinely surprising moments I have heard on a jazz album in some time. Further, the transformative nature of the album is present throughout, and often comes off as more of a transmutation of musical form. Tracks like "Seeds #1" and "Cinema" have some truly remarkable moments, which often emerge from experiments in tonality, timbre, and general vibe."

Daniel J. Palmer
nextbop.com/blog/gregorysalletquintetlemouvementcreelamatiere



---


Les Inrockuptibles - Can of worms
Published October 13th 2017


"This album creates right ahead a state of dreaming, not like a boring afternoon, but the one with bubbling blood in your veines. Running emotions disorientated till they explode full of passion. Never to miss!"

Louis-Julien Nicolaou
www.lesinrocks.com/2017/10/13/musique/10-nouveautes-jazz-ecouter-durgence-11994637/



---


Jazz Magazine - Can of worms
Published October 1st 2017


"Watchdog cultivates a wide search for nuances, textures and timbres through this admirable and judicious "mixture of strident electricity and the softness of acoustic vibration". Thus, one easily passes electric and saturated pieces to the complete sketch, without any effect. It's addictive and exciting."

Katia Touré
www.jazzmagazine.com/



---


JazzMag - Le mouvement crée la matière
Published August 20th 2017


" "

Franck BERGEROT
www.jazzmagazine.com/



---


Jazz in Clap'Coop - Jazz a Junas le 20 juillet 2017
Published August 3rd 2017


"Interview du groupe WATCHDOG par JP Gambier le 20 juillet 2017 au festival Jazz à Junas.
Pour le webzine [www.clap.coop] et le magazine mensuel radio [Caravan] :
https://www.mixcloud.com/jp-gambier/interview-de-watchdog-%C3%A0-junas/"

Jean Paul Gambier
www.clap.coop/



---


Jazz Rhône Alpes - Crest Jazz Vocal le 1 août 2017
Published August 2nd 2017


" Watchdog is a fusion duo that ignores musical conventions, appropriates sounds to make notes and gently mocks uses to keep only the ardor of a jazz electrified and electrifying.
We note at the outset the complicity between Anne Quiller (Fender Rhodes, Piano and Moog) and Pierre Horckmans (bass clarinet, viola and Bb). Their universe is both dark and intriguing, strung together like a good thriller whose soundtrack gives rhythm and argument and shapes complex characters."

Claire Jalmain
www.jazz-rhone-alpes.com/



---


Jazz Rhône Alpes - Jazz à Vienne le 4 juillet 2017
Published July 10th 2017


"It is an impression of power that develops Watchdog, from the first notes, a power that is not due to the sound volume, but the quality of the musical construction and melodic and rhythmic assemblages. It is a music that invents constantly while keeping the line of a strong and contrasted, perfectly readable between the lines. It is a question of highlighting the anxieties and the interrogations of the current times, it is necessary to catch them and to transmit them, without overbidding sensationalist, a huge dose of sensitivity, a lot of humility and a fundamental honesty. All qualities that Pierre Horckmans and Anne Quillier seem undoubtedly to possess.
The musicians could play with their eyes closed as the osmosis is perfect. Strong emotions throughout the set for levitating listeners."

Michel Mathais
www.jazz-rhone-alpes.com/



---


Citizen Jazz - Le mouvement crée la matière
Published July 2nd 2017


"Le moins que l'on puisse dire, c'est que la jeune carrière de Gregory Sallet n'est pas anecdotique.
Ce deuxième album, Le Mouvement crée la matière, va plus loin, et constitue une réelle montée en puissance du quintet. Dès les premières notes d'une « Introduction » toute en douceur, et plongé dans une ambiance presque onirique, l'auditeur assiste à la mise en mouvement de formes et d'images, suggérées par la musique dont l'apport du violoncelle appuie l'aspect mélodique, afin d'en accompagner l'essor. L'enchaînement avec le titre éponyme de l'album, à l'armature plus rock et au groove colemanien, nous promet un disque très riche, et on ne sera pas déçu. Avec « Instinct », le propos se veut plus progressif, les images musicales tourbillonnent dans une sorte d'effervescence. Lorsqu'arrive « Cinéma », l'issue du disque se fait sentir, le mouvement ralentit, il devient circulaire et évoque une dernière danse sur fond de musique sérielle. Le violoncelle revient, adoucit le propos, et en permet cette fois le terme. Le Mouvement crée la matière est à écouter comme une suite qui se déclinerait en 10 degrés formant un tout, entrecoupé de respirations. Une ode à l'impermanence, au mouvement qu'elle permet et à la matière sonore qu'elle crée.
Un deuxième album qui vient confirmer un grand talent, et nous invite à suivre de très près le Gregory Sallet quintet."

Raphaël Benoit
www.citizenjazz.com/Gregory-Sallet-Quintet.html



---

Magazine Tempo - Le mouvement crée la matière
Published July 2nd 2017


"[...] de horde, il semblerait qu'il en soit sérieusement question pour ce quintet versé dans un répertoire prompt à jouer avec le rebond comme avec l'effet de manche lyrique. De vents contraires, il n'en souffle guère sur cet opus à la grande cohérence et aux poussées élégiaques.[...]"

Guillaume Malvoisin
www.crjbourgognefranchecomte.org/fileadmin/user_upload/contenus/5-Mediatheque/Tempo/pdf/tempo_63_WEB.pdf



---


LE MONDE - la Défense Jazz Festival le 23 juin 2017
Published June 24th 2017


"L'orchestre impossible d'Andy Emler et ses trente talents:
Ils sont arrivés en chantant, quelque chose comme « pa-dou-ba-doum-ba/pa-doum-ba », marquant le rythme d'une frappe sur la poitrine. Vingt-neuf garçons et une fille, sous la direction du pianiste et compositeur Andy Emler, vendredi 23 juin, sur la scène installée sur l'esplanade de la Défense, au centre du quartier des affaires des Hauts-de-Seine. Deux heures plus tard, le même chant, des sourires radieux, ravis d'avoir participé et mené à bien, formidablement, le concert anniversaire des 40 ans du Concours national de jazz de la Défense (...)
Avec dix pianistes, cinq batteurs, deux contrebassistes, deux bassistes électriques, un cornettiste et chanteur, six saxophonistes, un clarinettiste, un tromboniste… De leurs personnalités et parcours respectifs est venue l'écriture. Pas pour que la troupe se retrouve au complet de bout en bout, mais pour nourrir des formats variés, des ensembles inédits. Qu'Emler, main de maître, mène du jazz au funk, du dodécaphonisme à une mélodie enfantine, d'hymnes façon pop à des rythmes contrariés, d'harmonisations sophistiquées à des poussées rock.
D'un septette initial de jazz contemporain, avec notamment la pianiste Anne Quillier et le flûtiste Michel Edelin, on passe à une pièce étale, impressionniste, avec deux synthétiseurs, le clarinettiste Pierre Horckmans en soliste. Bientôt, tous les vents sont là, avec une double rythmique, un orgue vibrant, qui mène vers une ambiance soul. Il y a des grandes folies de big band free, l'apaisement d'un solo du guitariste Nguyen Lê, huit pianistes deviennent percussionnistes… Cette musique d'un soir, à l'écriture rigoureuse autant qu'elle ouvre à des improvisations de haut vol, Andy Emler la dédie à André Francis, présent parmi le public, homme de radio, écrivain, peintre, photographe qui créa le Concours. Et celle et ceux qui sont sur la scène le saluent."

Sylvain Siclier
www.lemonde.fr/musiques/article/2017/06/24/l-orchestre-impossible-d-andy-emler-et-ses-trente-talents_5150492_1654986.html



---

One Man's Jazz - Dusty Shelters
Published June 23rd 2017


"Sometimes when I put these weekly One Man's Jazz shows together, I have to marvel at the amazing variety and directions that this music comes from. This week's one of those. There is jazz and poetry, music from ten different countries, tunes from a record label that's changing the creative music landscape in Los Angeles (Orenda), brilliant female pianists, current top names like Ambrose Akinmusire and Chris Potter, the very cutting edge of players like Alexander Hawkins from the UK and even some good old blues to make you smile. I hope you take time to listen to this one, available now at One Man's Jazz and next Thursday, June 20 at 9 pm EDT on taintradio.org.

"

Maurice Hogue
www.facebook.com/onemansjazz/?pnref=story



---


Jazz Rhône Alpes - Jazz à Presles le 3 juin 2017
Published June 5th 2017


"La construction musicale est faite de manière à laisser le maximum de place aux chorus. Les lignes mélodiques sont imagées. Les solistes en profitent pour laisser leur imagination s'évader pendant que les soufflants contribuent aux percussions en jouant des tampons de leurs instruments.
La fine fleur de la nouvelle génération jazz a du champ libre pour offrir au public de belles improvisations, encadrée par une section rythmique implacable. On peut ainsi apprécier la technique et la créativité de ces musiciens talentueux."

Eric Torlini
www.jazz-rhone-alpes.com/



---

Le Dauphiné - la Nuit de Tous les Jazz(s) le 27 mai 2017
Published May 29th 2017


"A universe without concessions, with rich complexity, which opens doors and upsets habits, sometimes evoking a mutant Soft Machine, integrating effects loops and pedals, repetitive or noisy music, dissonances and saturation, for a sound indisputably personal, far from the laborious 'revisitations'."

Jean Debraine




---


Citizen Jazz - Dusty Shelters
Published May 20th 2017


"Anne Quillier était à la Une de Citizen Jazz à l'occasion de la sortie du 2ème album de son 6tet: DUSTY SHELTERS !
Vous pouvez retrouver ici une interview réalisée en novembre :
http://www.citizenjazz.com/Anne-Quillier-3474252.html"

Raphaël Benoit




---


Citizen Jazz - You're welcome
Published May 20th 2017


"Anne Quillier était à la Une de Citizen Jazz à l'occasion de la sortie du 2ème album de son 6tet: DUSTY SHELTERS
Vous pouvez retrouver ici une interview réalisée en novembre :
http://www.citizenjazz.com/Anne-Quillier-3474252.html"

Raphaël Benoit
www.citizenjazz.com/Anne-Quillier-3474252.html



---


Citizen Jazz - Dusty Shelters
Published May 14th 2017


"Le propos est abouti, intimiste, voire introspectif. Une musique qui se creuse, laissant apparaître des trésors au fil des huit morceaux de l'album.
Les collaborations qui tiennent dans la durée, on a beau dire, ça donne de belles choses, et ce Dusty Shelters l'illustre parfaitement."

Raphaël Benoit
www.citizenjazz.com/



---


Citizen jazz - You're welcome
Published May 14th 2017


"Anne Quiller est de ces artistes qui multiplient les collaborations et les projets. La pianiste officie dans Blast, Watchdog, Asylon Terra, Saint Sadrill, No Mad ?, et bien entendu dans le Anne Quillier sextet. C'est cette formation qui sort son deuxième album en ce début d'année déjà bien rempli. L'occasion de discuter de ce disque, des autres projets, du Collectif Pince-Oreilles,
et de ce qu'implique être musicien professionnel dans un monde en pleine mutation, à la recherche de solutions alternatives."


...
Les projets pour 2017 ?
"Oui, plusieurs choses sont à venir ! Watchdog enregistre en juillet, Blast en septembre, et Romain Barret en février avec son trio et deux invités, Florent Brique et Eric Prost. Le Gregory Sallet Quintet a enregistré en novembre, l'album doit sortir en avril."

Tout l'article ici : https://www.citizenjazz.com/Anne-Quillier-3474252.html

par Raphaël Benoit // Publié le 14 mai 2017"

www.citizenjazz.com
www.citizenjazz.com/Anne-Quillier-3474252.html



---


Citizen Jazz - Jazz Campus en Clunisois le 19 août 2015
Published May 13th 2017


"Ce qui signe la musique d'Anne Quillier, c'est sa science des tensions/relâches, des surprises, des univers singuliers. La musique de Quillier raconte des histoires avec des mélodies accrocheuses, des rythmiques qui font bouger les pieds, tout en étant très personnelle et complexe dans son architecture."

Julien Gros-Burdet
www.citizenjazz.com



---


Ô JAZZ! - Jazz Or Jazz le 22 avril 2017
Published May 1st 2017


"À 18 h 30, Watchdog, le quatrième groupe bénéficiant du dispositif Jazz Migration, a investi la salle Vitez. Des sons très électriques ou électroniques, ils le revendiquent, mais pas seulement. Le vrai watchdog, la sentinelle, ce sont les deux musiciens, Anne Quillier au piano et au Moog, et Pierre Horckmans aux clarinettes. Paradoxe qui fait tout l'intérêt, toute la beauté de cette musique. La touche sur les claviers, la voix, le souffle dans les clarinettes apportent un lyrisme tout à fait émouvant. Les machines donnent de la profondeur à ces mélodies bien construites, une consistance, une épaisseur qui fait le son du duo. Une magnifique expérience évocatrice d'images, une musique au fond très savante dans un enrobage qui paraît très simple. Longue vie à Watchdog."

Patrice Delatouche
www.ojazz.fr/blog/?p=21625



---


Jazz Magazine n°692 - Dusty Shelters
Published April 6th 2017


"Pour le deuxième album de son passionnant sextette, la pianiste et compositrice Anne Quillier continue d'explorer un univers musical singulier et attachant, nous proposant une musique aux ambiances atmosphériques contrastées, mais toujours portée par une fougue lyrique qui met en avant les talentueux solistes de cette formation. Aurélien Joly (tp), Pierre Hockmans (cl) et Grégory Sallet (sax) tirent fort bien leur épingle d'un jeu collectif magnifiquement mis en scène par Anne Quillier à travers des compositions aussi belles qu'exigeantes."

Lionel Eskenazi
www.jazzmagazine.com/le-magazine/jazz-magazine-n692/



---


Culture Jazz - Dusty Shelters
Published March 19th 2017


"La pianiste et compositrice met en place une dramaturgie musicale qui ne peut laisser indifférent.
C'est original et convaincant. Anne Quillier possède pleinement l'art et la manière de traduire en musique l'émotion dans sa fondamentalité."

Yves Dorison
www.culturejazz.fr/spip.php?article3086



---


Glasba - Dusty Shelters
Published March 14th 2017


"Ce n'est pas rien d'aborder un disque comme Dusty Shelters.
Les pistes se tracent, les univers s'entrecroisent, les souvenirs percutent le futur ; et nous, dans notre présent, sommes bousculés dans les effondrements et les constructions que cet album enchasse comme si le tout et le rien n'étaient que d'un seul tenant.Dusty Shelters, c'est la beauté d'une angoisse mutée en source d'un nouvel espoir."

Sylvain Damy
damysylvain.wixsite.com/glasba/disques-2017



---


Bandcamp Daily - DUSTY SHELTERS - 2ème album du Anne Quillier 6tet !
Published February 17th 2017


"There is an enthusiasm to the newest from pianist Anne Quillier that is positively infectious. It gives a jolt of electricity to the tempos and lets the melodies sing with abandon. The half of the sextet comprised of woodwinds pull at the seams of the harmony, adding a deeper texture to the melody. Everything about this album gives the impression of musicians in the studio having nothing but fun, delighting in surprises from the soloists and celebrating each moment the ensemble comes together in unison at just the right time. It's too early in the year to be saying things like "this is the best thing I've heard all year"… but this is the best thing I've heard all year."

Dave Sumner
daily.bandcamp.com/2017/02/17/the-best-new-jazz-on-bandcamp-2/



---


Les Dernières Nouvelles Du jazz - DUSTY SHELTERS - 2ème album du Anne Quillier 6tet !
Published February 14th 2017


"Après un premier disque remarqué (« Daybreak », enregistré en 2014), Anne Quillier confirme son talent de compositrice et de leader. L'écriture est très élaborée, inscrite dans une dramaturgie musicale subtile où les solistes s'insèrent comme par magie. Pas d'ostentation, pas d'artifices, rien que le désir d'aller droit au cœur de la musique, dans une pulsation forte, que la surprise et la fantaisie mettent parfois en suspens. Décidément, Anne Quillier est bien un talent avec lequel il faut compter : puisse ce disque le faire savoir à ceux qui ont rôle, mission et pouvoir de faire entendre les artistes, sur scène et dans les media."

Xavier Prévost
www.lesdnj.com/2017/02/anne-quillier-6tet-dusty-shelters.html



---


Magazine Tempo - d'Jazz au BISTRO- Café de la Maison du Peuple le 19 novembre 2016
Published January 1st 2017


"Avec son quintet, Grégory SALLET place la pulsation au coeur de ses compositions, traversées par des accélérations, des mesures impaires ou des illusions rythmiques? Autant d'éléments qui sont des pretextes à l'improvisation. En résulte un jazz empreint d'énergie rock, funk, de groove hip hop et de nappes atmosphériques plus apaisées...."

NIls BRUDER
www.crjbourgognefranchecomte.org/accueil/actualites/le-magazine-tempo.html



---


The Jazz Breakfast - la Dynamo le 29 novembre 2016
Published Decembre 5th 2016


"This is a a clarinet + piano/keyboards duo which takes its name from increasing use of electronic devices for purposes of surveillance. Appropriately Anne Quiller played just keyboards at the showcase in contrast to the CD where she plays piano on two of the tracks. I found the interaction between Anne on keys and Pierre Horckmans on clarinets, including the regular clarinet, the bass clarinet and the lovely sounding alto clarinet, very integrated and generative of some very interesting and attractive textures. This was for me the most successful of the four bands. They were nominated by the Periscope Club in Lyon run by Pierre Dugelay of which I have written in the past; they are also members of the Pince Oreilles collective based in the Lyon area."

Tony Dudley-Evans
thejazzbreakfast.com/2016/12/05/jazz-migration/



---


Jazz Rhônes Alpes - la Cordonnerie le 1 decembre 2016
Published Decembre 5th 2016


"The sound work and effects (not too strong) give the musical choices of the duo an originality that immediately seizes the listeners and then gradually embark on the intricacies of an inventive music and beautiful because current! The torments of our contemporary world are diverted (and this is the class of this duet) in the service of a sound poetry that must be grasped and accepted. Watchdog, Three Monkeys, Last Dreamers are the emblematic titles of their latest album (revelation Jazz Magazine and elected Citizen Jazz) taken here in concert. Do not shut up on ourselves, listen to the sounds of the world and do not be afraid to tell us this dog that looks at us! Listen and schedule urgently!"

Jean Louis Rossi et photos Michel Blecic
www.jazz-rhone-alpes.com/



---


Jazz News - la Dynamo le 29 novembre 2016
Published November 29th 2016


"With a sometimes grunge sound, Anne Quillier and Pierre Horckmans display explosives complicity and art of the interplay.
As if John Surman and Nik Bärtsch where playing Radiohead!"

Mathieu Durand
www.jazz-news.com/



---


Jazz Rhônes Alpes - Jazz a Fareins le 25 novembre 2016
Published November 28th 2016


"Les thèmes s'enchaînent, les paysages défilent, les impressions changent, les rythmes alternent. La musique est intimiste, jouée à six pour la multitude. Le message passe car il s'adresse à nos tripes.
Vraiment le "Quillier nouveau" nous a empli de bonheur. Vite le nouveau CD !"

Pascal Derathé
www.jazz-rhone-alpes.com/161128/



---


Citizen Jazz - Pannonica / Les Rendez-vous de l'Erdre le 26 août 2016
Published October 24th 2016


"The room is crowded and it's nice because this group is one of the revelations of recent months. Taking its name from Manu Larcenet's series of Comics, the trio takes the audience into their world of contemporary sounds, rhythms sometimes complex, always catchy. The music knows how to take breaths to better carry you in a tense crescendo led by the battery or keyboards. Their record was a discovery, this concert is the confirmation: Blast is to discover all ceasing cases."

Julien Gros-Burdet , Nicolas Dourlhès




---


Jazz Magazine - Jazzpote Festival le 9 juillet 2016
Published July 19th 2016


"Disons-le tout net, la musique vive, forte et dense, pleine de rebondissements, que propose Anne Quillier dans son tout nouveau programme inspiré par les BD de Manu Larcenet ou de Vijay Iyer, nous a convaincu par sa puissance rythmique et cohérence orchestrale avec ses savants tissages de voix, ses coulissages de textures sonores habilement agencées. ... Tonnerre d'applaudissements ! Pas de doute, le public qui découvrait le sextette pour la première fois fut conquis. Quant à Anne, elle avoua alors aux spectateurs sa grande émotion d'avoir pu jouer en première partie de la grande Carla Bley, celle qui lui avait donné à ses débuts l'envie d'écrire et de composer."

Pascal Anquetil
www.jazzmagazine.com/jazzpote-a-thionville-grand-petit-festival/



---


Déclectic Jazz -
Published June 23rd 2016


"WATCHDOG était sur Déclectic jazz pour la présentation de Jazz à Vienne.
(de 1h05' à 1h09'45'')
http://soundcloud.com/declicradio/declectic-jazz-23-juin-2016-jazz-a-vienne-2"

Nocolas Pommaret
soundcloud.com/declicradio/declectic-jazz-23-juin-2016-jazz-a-vienne-2



---


Citizen Jazz - You're welcome
Published April 24th 2016


"ELECTED CITIZEN JAZZ
Continuing its excellent tradition, Daybreak by the Anne Quillier sextet and Madness Is The Emergency Exit by the Blast trio , both paid tribute to, in our reviews, the keyboard player is back in a duo with Pierre Horckmans (who is also a member of the Sextet and Blast), for this first album entitled Watchdog. It is the opportunity to continue exploring their unique ever-magnificent world, backed by a rare writing talent.
The sensation of extreme skill and control is present when listening to both of the above mentioned recordings, which, as ever, never detracts from, or limits the liberty and expression. Likewise, the brevity of the album itself, as well as the pieces intensifies the impact of the music.
The precision and rhythmic complexity which were one of the trademarks of both the Sextet and of Blast still work their magic here, confirming what one had already felt. Anne Quillier and Pierre Horckmans are the beating heart of these three groups.Their harmony is remarkable from every angle.
Quillier and Horckmans share the compositions but as a whole the album is very consistent. Both have a talent for writing melodies that take your memory by storm while offering sophisticated music which is rhythmically rich, reinforced by the magnificent tone of the piano and clarinets. Fender and Moog provide the wild, raw, industrial aspect which enriches the palette of tone. Whatchdog's music is meant to represent our contemporary society. It is above all, exciting and addictive, reflecting the multifaceted universe of these two artists."

Julien Gros-Burdet
www.citizenjazz.com/Watchdog.html



---

JAZZ MAGAZINE - You're welcome
Published April 18th 2016


"REVELATION JAZZ MAGAZINE
Its structure is original as is the duo made up of Anne Quillier and Pierre Horckmans , especially in its approach.
The six short pieces in this first album are astonishing in their variety of tone which ranges from sombre to light, multiplying the sound textures and rhythmic patterns and cleverly combining written music with improvisation.
The element of surprise is both refreshing and captivating."

Félix Marciano
www.jazzmagazine.com



---


CULTURE JAZZ - You're welcome
Published March 1st 2016


"« You're welcome » is the disc' title, which well defines this brilliant and creative music, catching with accuracy the anxiety of our times as well as its rised up questions."

Thierry Giard et Yves Dorison
www.culturejazz.fr/spip.php?article2877#70



---

CITIZEN JAZZ - Madness Is The Emergency Exit
Published February 28th 2016


"Une entame qui fait penser au Blues For Dracula de Philly Joe Jones, avec cette stupéfiante contrefaçon de la voix de Bela Lugosi (acteur principal du célèbre film de Tod Browning) effectuée par le batteur lui-même ! Ce qui suit ne manque pas non plus de forte et brûlante intensité, et se centre ici sur les textes et les dessins de la célèbre bande dessiné de Manu Larcenet, avec au final un très bel hommage aussi au Pascal Brutal de Riad Sattouff.
Car un nouveau chapitre s'est ouvert dans la thématique "Jazz et bande dessinée", auquel Pierre-Henri Ardonceau (spécialiste - parmis d'autres - de cette thématique) sera certainement très sensible. Car ce n'est plus l'oeuvre littéraire et graphique qui se sert du jazz - ou de la vie des musiciens - comme prétexte, mais l'inverse. La culture contemporaine est en pleine familiarité avec la BD, et ce sont les musiciens qui se servent d'elle comme texte (ou prétexte) à construction musicale. Cela dit, on ne cherchera pas à situer les connexions de façon plus précise que dans d'autres cas, puisqu'on sait que le passage d'un registre à un autre dans le champ des arts reste une question ouverte, délicate et non résolue.
Soit donc un trio de forme classique depuis qu'Omer Simeon (cl), Zutty Singleton (dm) et Sammy Price (p) en ont exploré les possibilité de l'époque, au détour des années 50. Evidemment, comme on est en 2016, même si la forme instrumentale reste la même (claviers, clarinettes, batterie) le contenue musical change : entre épisodes calme et crescendos énergiquement menés, entre volubilité mélodique et propulsion rythmique, sons de Fender en folie ou délicats ornements de petit piano, c'est un monde qui se dévoile, tour à tour angoissé, inquiétant, crispé, affolant, et puis soudain plus calme si ce n'est résigné, pour aller vers l'ironie amère de la conclusion : "Dans cette société vieillissante qui retourne vers la nuit, les pectoraux de Pascal (Pascal Brutal, héros de la BD de Riad Sattouf) seront les dernières choses à briller quand tout sera éteint". Et là dessus, le son de la moto s'interrompt.
Un très beau disque-concept, qui fait parfois penser à la façon dont Gainsbourg construisait les siens, et qui illustre la vivacité du "Collectif Pince-Oreilles" dont les musiciens ici en jeu sont des membres actifs. À suivre de près, et si possible à écouter d'urgence en concert."

Philippe Méziat
www.citizenjazz.com/Blast.html



---


The curious clarinet : Watchdog en concert - Le Cassiton Auberge de Rosset le 25 février 2016
Published February 26th 2016


"(...) Les deux musiciens jouent avec brio des différentes combinaisons possibles de leurs instruments. Pierre y ajoute quelques effets toujours bien choisis qui viennent enrichir une palette sonore déjà très large, du velouté au grinçant, du diaphane au lyrique. Anne installe des ambiances avec un sens aigu du rythme et nous enchante avec toute la variété des sons extraordinaires de ses claviers, quand elle ne se lance pas dans une improvisation volubile. La clarinette si bémol est souvent tendre dans le médium-grave, mais sait aussi se faire plus virtuose dans les moments improvisés.
La clarinette basse tour à tour chante dans son registre suraigu aux couleurs particulières, devient percussive en slap ou grogne dans un extrême grave démultiplié par un octaver et qui se fond dans les basses du Moog.
D'un morceau à l'autre, les ambiances changent mais le groupe a une pâte sonore qui lui est propre et qui crée un lien fort entre toutes les compositions.(...)"

Guillaume Jouis
www.guillaume-jouis.com/concert-watchdog-cassiton-jura/



---


Histoires errantes : Watchdog - You're welcome
Published February 25th 2016


"For a two-people band, the register of tones, sounds, opposite or nested vibrations is incredibly miscellaneous, and each listening reveals a new discovery."

Sébastien Blondel
corroyeurerrant.wordpress.com/2016/02/25/watchdog-youre-welcome/



---


Les Dernières Nouvelles Du Jazz : Watchdog - You're welcome
Published February 21st 2016


"From the begining, the appeal obtrudes and does not weaken. Pieces are brief, style is mastered, musical choices are ambitious, yet music radiates a joyful freedom..."

Xavier Prévost
www.lesdnj.com/2016/02/watchdog-you-re-welcome.html



---


The curious clarinet : Watchdog - You're welcome
Published February 19th 2016


"(...) One will appreciate the originality of the formation and the various sound possibilities which it offers, that is to serve as the very pleasant melody lines, sometimes stargazers, sometimes put rhythm into, or to create musical atmosphere more distressing, with the image of the complexity of our current world. (...)
Watchdog is thus a duet to be followed, in particular for in love ones with the clarinet in all its forms. (...)"

Guillaume Jouis
www.guillaume-jouis.com/watchdog-youre-welcome-album-jazz/



---


Jazz Rhône Alpes - Smac 07 - Cavajazz le 30 janvier 2016
Published February 1st 2016


"Parler de ce sextet Rhône-Alpin et de son tout premier album "Day Break", c'est tenter de comprendre une composition aux allures picturales, une alchimie entre instruments savamment improvisée. Car l'écriture de cette musique ressemble étrangement à la composition d'un tableau, celui d'une exposition, non pas de Moussorgski mais plutôt celle d'un thème de départ, pas toujours jazzy. La pianiste Anne Quillier semble utiliser sur sa palette de composition, les couleurs, les textures de chaque instrument, et ceci touche par touche, point par point. A l'écoute de l'album, la dimension impressionniste exhale de ses toiles musicales, tissées méticuleusement avec le fil des pianos. Parfois la maille peut-être répétitive, obsédante à l'infini, une boucle rythmique identique qui n'avance que par des changements de ton progressif, une forme de tension sur les cordes d'un filet faussement rassurant, qui ferait rebondir chaque musicien, une fois en bas, deux fois plus haut.
"

Thierry Gautier
www.jazz-rhone-alpes.com/



---


Culture Jazz - Le Triton le 22 janvier 2016
Published January 30th 2016


"It all radiates cohesion well thought out solos, balanced writing. A successful mixture of playful freshness and the ease of old hands.
They play as if they have yet to convince the audience. The apparent simplicity of the themes are like a set Russian dolls : a first movement which sounds whole, hides a second one … The wind music stand is called upon to produce unusual timbres: the three together naturally and also the possible different duos. Magnificent colour tones!!!
They dare to push the boundaries almost too far : true cliffhanging music.
"

Alain Gauthier
www.culturejazz.fr/spip.php?article2854



---


Mozaïc Jazz - Madness Is The Emergency Exit
Published January 21st 2016


"(...) Le groupe Blast (...) tire son nom de la bande dessinée et montre l'attachement des musiciens à Manu Larcenet. Les titres des morceaux sont des références à l'œuvre du dessinateur, où à l'environnement artistique dont il est issu, notamment la revue Fluide Glacial. La musique, quant à elle, explore l'univers sombre et inquiétant de la série, basée sur le récit dérangeant d'un homme perdu ayant commis un crime et s'en expliquant durant sa garde à vue, avec une glaçante lenteur.

(...) Le son est beaucoup plus rock, choix esthétique qui favorise la mise en son d'atmosphères obscures, anthracites, que relayent les compositions nuageuses. Cependant, comme une sorte d'optimisme voilé émane de la bande dessinée, une énergie positive finit par émerger de ces morceaux, où la limpidité des clarinettes apposées sur les sons gras et métalliques du Rhodes rappellent souvent le contraste entre la clarté des propos de Polza Mancini, le personnage principal de la bande dessinée, et la noirceur ou l'étrangeté de son histoire.

Les rythmes binaires et fiévreux de Guillaume Bertrand sont çà et là appuyés par des lignes de basse jouées au Moog. La musique, loin d'être dépourvue d'éléments mélodiques, tend tout de même à orienter ses développements vers l'intensité, voire la saturation, comme le montre la longue montée en puissance sur « Polza » ou la tension qui règne sur « Human Being ».

L'expression collective reste régie par le rythme, mais au sein de ces développements relativement linéaires (le propos n'est pas de déconstruire ou de favoriser la suggestion, mais bien de tendre la musique jusqu'à lui donner une dimension dramatique palpable), la liberté reste d'actualité. Les trois musiciens proposent beaucoup, intéragissent. Les motifs sont travaillés à chaud et le Rhodes comme la clarinette peuvent tout aussi bien s'exprimer en soliste qu'en élément structurel. Les solos ne sont d'ailleurs pas envisagés comme une fin en soi, et contribuent plutôt à apporter de la diversité, dans le vocabulaire comme dans la lumière qu'ils portent sur les thèmes et ambiances. (...)"

Olivier Acosta
www.mozaic-jazz.com/2016/01/blast-madness-is-emergency-exit.html



---


Jazz Magazine - Madness Is The Emergency Exit
Published Decembre 1st 2015


"Comme leurs voisins lyonnais de Polymorphie (voir plus loin parmi ces kronik express), Anne Quillier (elp, moog, comp), Pierre Horckmans (cl, bcl, comp), et Guillaume Bertrand (dm, sample, comp) recourent au texte récité, mais de façon moins organique et plus ponctuelle, avec une écriture plus narrative et plus ouverte, plus improvisée, bien qu'avec une syntaxe relevant là encore du minimalisme. Laissant s'y développer des lignes mélodiques mettant en mouvement ce qui ne serait autrement que pures ambiances. À suivre."

Franck Bergerot




---


IMPROJAZZ - Daybreak
Published November 28th 2015


"A chaque région, sa scène jazz : Rhône-Alpes a, entre autre, la chance d'héberger Anne Quillier. Ancienne élève du conservatoire de Chambéry, la pianiste fait partie du collectif Pince-Oreilles. Outre Watchdog, un duo avec le clarinettiste Pierre Horckmans, et Blast, un trio avec Horckmans et le batteur Guillaume Bertrand, Quillier anime également un sextet depuis 2011. Daybreak est le premier disque de cette formation, publié par le label du collectif. A Horckmans et Bertrand, s'ajoutent Aurélien Joly à la trompette et au bugle, Grégory Sallet aux saxophones alto et soprano et Michel Molines à la contrebasse.
Daybreak, un mot souvent employé par les musiciens de jazz et de blues, est un bel hommage à l'éclectisme : de Jimmy Smith (disque homonyme de 2002) à Frank Sinatra (chanson éponyme de 1963), en passant par Dave Burrell et David Murray (1989), mais aussi Pat Metheny (New Chautauqua – 1979), sans oublier le « Daybreak Express » de Duke Ellington… Huit des neuf morceaux sont signés Quillier et « Lost Continuum » est d'Horckmans. « Chanson Épique pour les superhéros injustement méconnus » est judicieusement dédié à l'auteur du neuvième art, Manu Larcenet, notamment créateur de la série culte… Blast. Quant à « Dance With Robots », Quillier le dédicace à son confrère Vijay Iyer.
Les mélodies sont séduisantes (« Last Flight »), les rythmes expressifs (« Lost Continuum »), les harmonies modernes (« La longue ascension ») et le sextet sonne comme une fanfare gaiement nostalgique (« Chanson épique… »), quelque part entre Carla Bley (« Hymne obsédant ») et Bruno Régnier (« Lignes troubles »). Remarquablement habile, la construction des morceaux mise sur des ruptures d'intensités sonores (« Dance With Robots »), des changements de climats (latin et klezmer dans « Aaron's Piece ») et des contrastes entre unissons (« Lost Continuum »), pédales (« Hymne obsédant »), ostinatos (« Ondes de choc ») et contrepoints (« Lignes troubles »). Même si Quillier laisse suffisamment d'espace pour que les musiciens prennent des chorus, l'entrelacs des voix et l'organisation plutôt verticale de la musique mettent en avant le groupe, plutôt que les solistes.
Aux manettes de son 6Tet, Quillier sait parfaitement doser réalisme et abstraction, tension et subtilité : Daybreak est une réussite… un point du jour étincelant !
"

Bob HATTEAU
sites.google.com/site/improjazzmag/home/chro201511



---


La gazette bleue d'action jazz - Madness Is The Emergency Exit
Published November 13th 2015


"Il y a quelques mois, Anne Quillier nous avait enchantés avec son sextet acoustique et un premier album, "Daybreak", petit bijou d'inventivité dont on avait pu apprécier la force en live. Elle revient aujourd'hui en trio, armée de son Fender Rhodes et d'un moog, accompagnée de deux de ses brillants acolytes du sextet, Pierre Horckmans (cl, cl basse, effets) et Guillaume Bertrand (bat, sampleur), dans un répertoire beaucoup plus électrique.
Hormis "les eaux lourdes", très belles composition de Corentin Quemener, ils se partagent huit titres, souvent turbulents, trempés dans une potion magique, dont leur jazz mutant ressort tatoué de rock, de pop et d'une bonne dose d'électro. Ils se sont inspirés de la célèbre série de bande dessinée de Manu Larcenet, où le héros, homme de peu fort imposant, part à la recherche du "Blast", "instant de perfection où il parvient à voler". Une poésie bizarre et mystérieuse se dégage de tous ces morceaux, portés par un tempo souvent assez speedé, et pigmentés d'inserts de voix inquiétantes sur certains titres, Martin Chastenet sur "Polza" et Olivier Inebria sur "song for Pascal (Brutal)". On citera aussi d'autres thèmes à l'atmosphère singulière, comme "Oppress", "Alambic" et "Human being", où Rhodes, clarinette et batterie construisent note après note une esthétique neuve à la beauté autère.
Le groupe est très soudé et se lâche carrément par moment, ne bridant jamais son plaisir de jouer. C'est réjouissant et diablement rafraîchissant! On souhaite qu'au final, le trio ne parvienne pas trop à maîtriser ce nouveau pur sang, pour qu'il continue à traverser sans visa les frontières du jazz, et aille galoper sur des sentiers tout neufs.
L'énergie de Blast est salutaire, elle nous donne aussi l'envie de s'envoler."

Dom Imonk
fr.calameo.com/read/00289603975b70ed7bd78



---


Jazzman - Jazz Campus en Clunisois le 19 août 2015
Published August 24th 2015


"A vibrating music, made of delicassy, which sounds the richness of textures with a part of soft brass trio. Each musicians plays a chamber jazz on his nice space around, composed by the pianist who gives them a dynamical. Inspiration can spread from the cartoonist Manu Larcenet for the first title «Epic Song for Unfairly Unknown Superheroes », from Vijay Iyer for «Dance With Robots». Anyway! That music is coherent in its own figure, coming crescendo without any resolution."

Sophie Chambon
www.jazzmagazine.com/index.php/le-jazz-live/1216-jazz-campus-en-clunisois-de-chateau-en-abbaye-les-19-et-20-aout



---


Les Dernières Nouvelles Du Jazz - Jazz Campus en Clunisois le 19 août 2015
Published August 23rd 2015


"To end that evening, the pianist and compositor Anne Quillier presented her Sextet, présentait son sextette, Jazz de La Défense Prizewinner Contest 2013. A smart composed music made of gentle polyphonies, rich in colors and tone mixing with large nuances. Obviously that jazz woman is to be followed for her compositing skills, her capacity to lead as well. Once more Jazz Campus en Clunisois, and his director Didier Levallet have revealed a new talent!"

Xavier Prévost
www.lesdnj.com/2015/08/une-escale-en-clunisois-oboreades-anne-quillier-sextet-duo-marais-ternoy.html



---

Mozaïc Jazz - Daybreak
Published July 7th 2015


"On « Daybreak » album the two titles are dedicated to Manu Larcenet & Vijay Iyer, not on relation so far. This a clue on the intention by Anne Quillier for a coherent music based on mathematic rigour and the catoonist's imagination, who sometimes is a little bit sentimental."

Olivier Acosta
www.mozaic-jazz.com/2015/07/anne-quillier-sextet-daybreak.html



---


Action jazz - Daybreak
Published May 4th 2015


"We are deninitely amazed by par Anne Quillier, wonderful piano & Fender Rhodes player and by her musicians as well. If that album « Daybreak » is a sunrise, we eagerly wait for the day to come."

Dom Imonk
www.calameo.com/read/0028960393c924db44835



---


Citizen Jazz - Daybreak
Published April 9th 2015


"This at first a whole enchantment much wide than we can expect from jazz music in general : Anne Quillier compose beautiful present days stories she shares - just have a look on titles which composes a unique sentence to guess a tale and its rythms. Daybreak is just a beginng and mades us want to get a little bit older to know about what comes next."

Denis Desassis
www.citizenjazz.com/Anne-Quillier-6tet.html



---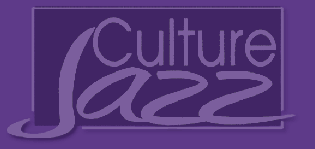 Culture Jazz - périscope le 13 février 2015
Published February 15th 2015


"At the jazz club Périscope, Anne Quillier Sextet hold the stage and kept one's promise. I didn't see them before and I am sure about each musician is amazing and the whole result is a coherent and original music. What we have foreseen on the album is much accurate on stage. This a kind of increased reality which gives to this splendid music a plain generous empathy."

Yves Dorison
www.culturejazz.fr/spip.php?article2618



---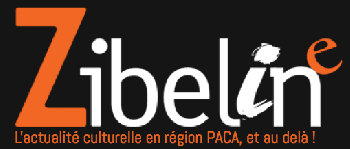 Zibeline - Le Cri du Port le 5 février 2015
Published February 9th 2015


"Workshop de Lyon, l'Arfi,... the Lyon county is rich in new musics researchers as the new Collectif Pince Oreilles. The compositions by Anne Quillier invite us to share dialogues between the instruments... A fresh sparkling and vivid jazz, formed by multiple influences which gives a natural coherence to this music."

DanDan WARZY
/www.journalzibeline.fr/critique/jazz-en-collectif/



---

Jazz Magazine n°669 - Split moments
Published February 2nd 2015


"On entent à ses côtés Romain Baret (elg) qui supervise de son côté un beau trio sur "Split Moments", signe que ces musiciens, à l'instar de nombre de leurs collègues en France, savent articuler leurs projets de solistes et de groupes, pour une musique qui n'ignore rien des avancées présentes. Ils occupent l'espace avec savoir-faire et de belles audaces."

Philippe Méziat
www.jazzmagazine.com



---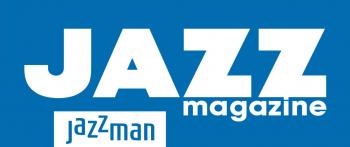 Jazz Magazine n°669 - Continuation, echoes and rhythm
Published February 2nd 2015


"Présent sur le CD de son quintette ("Continuation, Echoes and Rhythm") mais aussi dans le Trio Enchant(i)er ("Structures in Motion"), et encore dans le sextette d'Anne Quillier, Grégory Sallet (as, ss, C Melody sax) inscrit son travail dans la lignée des grands aînés, comme Guillaume Orti et Benoît Delbecq et de sa formation à Banff (sous la direction de Vijay Iyer)."

Michel Mathé
www.jazzmagazine.com



---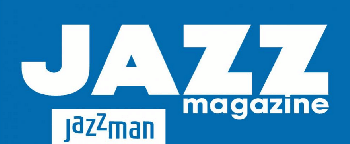 Jazz Magazine n°669 - Daybreak
Published February 2nd 2015


"The Pince Oreilles Collective musicians got the innovating know-how and perform. Listen carefully the beautiful Anne Quillier's album « Lignes Troubes » ... with a perfect rubato arrangement and the very inspired
« wheelerian » solo by Aurélien Joly...

« Daybreak » RÉVÉLATION Jazz Magazine awarded."

Philippe Méziat
www.jazzmagazine.com



---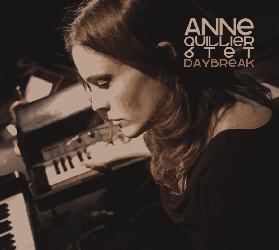 Maître Chronique - DAYBREAK
Published January 21st 2015


"Daybreak is a real success, an album with great maturity that you have to discover through a carefully listing, revealing its richness, perfect arrangements and a whole coherence you never exhaust."

Denis Desassis
maitrechronique.hautetfort.com/archive/2015/01/21/pincez-moi-et-dites-moi-qui-est-anne-5541554.html



---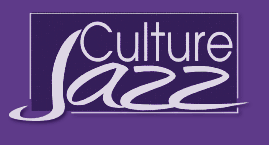 Culture Jazz - DAYBREAK
Published January 16th 2015


"« Daybreak », « Sunrise», « At dawn»... this is the birth of an original group which charms you at the first title – this is poetry : « Epic Song for Unfairly Unknown Superheroes »"

Jean-Louis Libois et Yves Dorison
www.culturejazz.fr/spip.php?article2606



---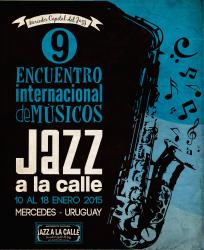 Babel radio - JAZZ A LA CALLE le 11 janvier 2015
Published January 15th 2015


"Oriundos de Francia, estos músicos tocan juntos desde hace tres años. Se mueven cómodamente en un lenguaje complejo y lleno de sutilezas, se trata de un jazz muy libre aunque sus partes están cuidadosamente escritas, una música muy cautivante."
www.babel.com.uy/innovaportal/v/64623/27/mecweb/segunda_jornada_de_jazz_a_la_calle?parentid=44733
---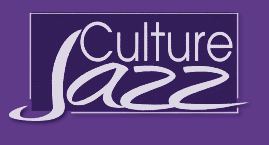 CULTURE JAZZ - Caveau du Chien à 3 Pattes/Pêle-Mêle-Café le 6 décembre 2014
Published Decembre 8th 2014


"Blast. Trio electronico-acoustico-musical. Notez bien le dernier terme de la trilogie, ce n'est pas si souvent. Anne Quillier, Fender Rhodes, Moog basse,Pierre Horckmans, clarinettes, effets, Guillaume Bertrand, batterie, effets, le compose.

Des compositions d'abord. Un ensemble homogène bien qu'il puise son inspiration à diverses sources, qui lorgne en permanence sur l'essentiel grâce à une écriture qui ne recherche pas la complication inutile, ce qui permet à l'auditeur de pénétrer l'univers du trio. Des histoires ensuite. Et ces musiciens-là savent les raconter car ils n'ignorent pas le chant propre à la mélodie et son lyrisme intrinsèque. Si la modernité urbaine est leur décor, elle n'existe pas sans la présence de personnages qui lui donnent sens. D'un morceau l'autre, le jeu d'équilibre entre les couleurs est subtil et l'on est captivé. Assez rare pour être signalé. Que ce soit avec ce trio ou son sextet acoustique, Anne Quillier (et ses musiciens) apporte au paysage musical actuel l'expression d'une voix singulière qui s'oppose à l'affadissement ambiant, une voix qui porte et qui dénote par sa clarté et son originalité.
Humain, trop humain, écrivait le vieux Friedrich. L'humain, le genre de truc auquel on n'a pas envie de renoncer dont on veut connaître la fin (alors même qu'on sait la détester). C'est également ce que nous recherchons en musique. Et l'effet de souffle (blast en anglais) n'est pas forcément mortel. Il peut être salvateur. Il suffit d'ouvrir les fenêtres tant qu'on est vivant. Après, c'est une autre histoire. On passe notre tour pour l'instant, si vous n'y voyez pas d'inconvénient. Blast !
A suivre..."

Yves Dorison (Rédacteur, photographe, collaborateur de CultureJazz.fr)
culturejazz.fr/spip.php?article2586



---

The Chill Jazz Corner - Split moments
Published September 11th 2014


"The music of the Romain Baret Trio is a combination of rock, jazz and pop all blended together to create their unique eclectic sound"

Jazz Chill
jazzchill.blogspot.fr/2014/09/new-releases-dee-daniels-intimate.html



---


The Chill Jazz Corner - Le ciel au dessus de чужий
Published September 4th 2014


"Aquarium Orchestra is an improvisational jazz band formed in 2008. They are a six-piece group consisting of musicians Fanny Ménégoz (flutes/vocals); Léo Jeannet (trumpet); Pierre Horckmans (clarinets and bass); Romain Baret (guitar); Romain Nassini (piano and keyboards); and Corentin Quemener (drums). Aquarium Orchestra pairs the 6 musicians with photographer Youri Picart, who is a full-fledged member of the group. The musicians, all composers, each pose their eyes on the images to write pieces - tables. Here the photographs play an integral part with the orchestra and plunge the viewer into a cinematic atmosphere, poetic and mesmerizing. This digipack contains a 20-page booklet with photographs by Youri Picart.Tracks include Wings on the market, Objets lumineux, Compagnues inconnues, N.O.R., La revanche d'un home mort, plus others for a total of 8 songs"

Jazz Chill
jazzchill.blogspot.fr/2014/09/new-releases-aquarium-orchestra-le-ciel.html



---


Prise2notes - La Défense Jazz Festival le 1 juillet 2014
Published July 9th 2014


"A la manière d'un conte, chaque instrument participe à l'élaboration d'un hommage, d'une scénette, d'un tableau, un peu comme dans le Pierre et le Loup de Prokofiev. Ainsi, « Onde de choc » est une longue réplique durant laquelle la musique va crescendo ; « Danse with robot » comporte immanquablement un rythme hyper carré. Cependant, la musique est ponctuée par des bribes de mélodies que je rapproche un peu de celle des films des années 1970, celle de Deroubaix par exemple. Rythmé et chantante."

Prise2notes




---

Action Jazz - JAZZ 360 le 7 juin 2014
Published July 1st 2014


"Anne Quillier's Sextet, Jazz de la Défense prizewinner, opened gracefully the evening performance. She composed the entire scores and we are impressed by such a grade. This is mood a very modern open jazz. The group is very binded, receptive with all gifted musicians."

Dom Imonk
www.actionjazz.fr/jazz360-millesime-2014-du-jazz-en-vision-grand-angle/



---


Zicazine - Split moments
Published April 29th 2014


"Romain Baret laisse libre cours à son envie d'énergie et s'offre même parfois des accents plus populaires tout au long d'un répertoire dont les maîtres mots sont l'énergie, le punch, la fougue et la virtuosité.
Premier album du jeune label grenoblois Pince-Oreilles, « Split Moments » ouvre de fort belle manière une voie royale que l'on souhaite longue et parsemée de nombre de belles choses…"

Fred Delforge
www.zicazic.com/zicazine/index.php?option=content&task=view&id=11466&Itemid=62



---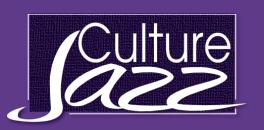 culturejazz.fr - Split moments
Published April 4th 2014


"Avec humour, Romain Baret nous propose un "Éloge de la lenteur" que n'aurait pas renié John McLaughlin. Cette musique anguleuse, vive, tonique est la première publication du label du collectif grenoblois "Pince-Oreilles"."

Thierry Giard
www.culturejazz.fr/spip.php?article2404#baret



---


jazz-rhone-alpes.com - Jazz à Vienne - Cybèle le 2 juillet 2013
Published July 3rd 2013


"La course est plaisante et la musique dynamisante et énergisante à souhait. Evitant les pièges des simplifications outrancières, les musiciens nous proposent une exploration des sonorités de la guitare combinée avec un interessant travail de recherche rythmique."

Michel Mathais
www.jazz-rhone-alpes.com/130703/#baret



---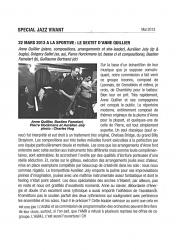 JAZZ one more time N°355 - AGMJ La sportive le 22 mars 2013
Published May 1st 2013


"Très rapidement, Anne Quillier et ses compagnons ont conquis le public. Le répertoire moderne, entièrement composé de thèmes originaux de la plume d'Anne pour la plupart, et quelques uns de celle de Pierre, est tout simplement superbe.
"

Charles Hug




---


jazz-rhone-alpes.com - Périscope le 22 décembre 2012
Published Decembre 24th 2012


"(...) On retrouve l'esprit du groupe qui nous a fait connaître ce saxophoniste, le "Trio en Chant(i)er". On commence par Month in New-York. Big Apple inspire ces jeunes musiciens.(...)Le son bien rock sait prendre des tournures groovy et même "spectrales" pour un hommage à Steve Lehman étoile montant du jazz américain. Un set mené sur les chapeaux de roue, un gros son (...)."

Pascal Derathé
www.jazz-rhone-alpes.com/121224/#sallet



---

jazz-rhone-alpes.com - Toubifri Festival le 27 novembre 2012
Published November 27th 2012


"Le répertoire est fouillé, les échanges entre soufflants sont riches. La musique légèrement obsédante vous accroche bien. Depuis plusieurs années qu'on suit cet Aquarium Orchestra on apprécie la direction prise qui n'est pas celle de la facilité."

Pascal Derathé
www.jazz-rhone-alpes.com/121203/#aquarium



---

Citizen Jazz - Le ciel au dessus de чужий
Published November 5th 2012


"Membre du collectif Pince-Oreilles de Grenoble, l'Aquarium Orchestra s'inspire des photographies d'Europe de l'Est de Youri Picart pour son deuxième album, traversée poétique de paysages ouverts et mélancoliques où les figures, même quand elles marchent, semblent figées dans le temps. On apprécie sans doute pleinement cet univers en concert."

Raphaëlle Tchamitchian
www.citizenjazz.com/Aquarium-Orchestra.html



---

birdistheworm.com - Les Composantes Invisibles
Published September 15th 2012


"Guitar, drums, and alto/soprano sax trio. Sorta avant-garde, sorta modern jazz, sorta post-rock. Three young musicians experimenting with sound and their own voices in music. It's a fun listen, and a promising start.
Your album personnel: Gregory Sallet (saxophones), Olivier Jambois (guitar), and Kevin Lucchetti (drums).
Stream a couple album tracks at the artist site.
Released on the Naive label. Jazz from the Grenoble, France scene.
"

Dave Sumner
www.birdistheworm.com/musician/trio-enchantier/



---

Zicazic.com - Le ciel au dessus de чужий
Published July 25th 2012


"Les six musiciens de l'Aquarium Orchestra (...) nous emmènent aujourd'hui dans un univers qui s'inspire naturellement des routes d'Europe de l'Est en mélangeant avec une certaine ingéniosité beaucoup de jazz et de free jazz avec un côté rock progressif non négligeable."

Fred Delforge
www.zicazic.com/zicazine/index.php?option=content&task=view&id=9685&Itemid=2



---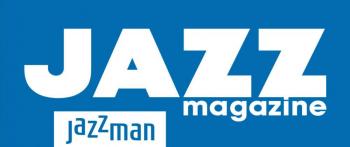 Jazz Magazine n°639 (Juillet 2012) - Le ciel au dessus de чужий
Published July 2nd 2012


"Les allures vagabondes reposent sur une écriture discrète que le soliste fouille plus qu'il ne s'en échappe et d'où I'auditeur, d'écoute en écoute, ne revient jamais bredouille."

Franck Bergerot
www.jazzmagazine.com



---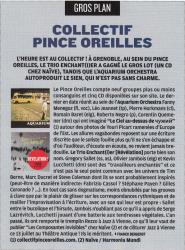 Jazzmag JazzMan - Les Composantes Invisibles
Published July 2nd 2012


"Le Trio Enchant(i)er porte bien son nom. Gregory Sallet, Olivier Jambois et Kevin Lucchetti sont des "travailleurs enchantes" et ce n'est pas le seul point commun avec les univers de Tim Berne, Marc Ducret et Steve Coleman dont ils se sont probablement inspires (peut etre de maniere indirecte : Fabrizio Cassol, Stephane Payen, Gilles Coronado...). en tout cas sans dogmatisme, moins obnubiles par les grooves a clave que par le plaisir de glisser sur les correspondances rythmiques et de mailler l'improvisation a l'ecriture, avec un son qui leur ai propre : Sallet entre le bucolique et l'hirsute, Jambois n'oubliant pas ce qu'il a appris de Serge Lazarevitch, Lucchetti jouant d'une batterie aux tendresses vegetales. L'an passe ils ont remporte le Tremplin Rezzo a Jazz A Vienne ce qui leur vaut de publier les Composantes Invisibles chez Naive et de cloturer Jazz A Vienne ce 13 jullet au Theatre Antique ! Ils le meritent. "

Franck Bergerot
www.jazzmagazine.com



---

Culture Jazz - Le ciel au dessus de чужий
Published June 21st 2012


"Leur travail est très lié aux images qui font partie intégrante de leurs prestations."

Culture Jazz
www.culturejazz.fr/galeries/T-D_juin_2012/slides/AquariumOrchestra_CielAuDessusDe_w001.html



---

le Journal de Saône-et-Loire - Le Galpon le 26 novembre 2011
Published Decembre 5th 2011


"En lieu et place de scalpels et de bistouris, ce fut trompettes, flûte traversière et batterie qui ont été usitées par l'équipe de l'Aquarium orchestra lors de leur intervention. Le style musical est passé entre les mains aguerries des chirurgiens de la note pour subir toutes sortes d'expérimentations. Leurs diverses recherches ont servi un seul et unique but, celui d'élargir les horizons de l'écoute. Sur le scanner des images de bus et de routes défilaient à un rythme constant. Ces avancées sont novatrices et ont permis au comité d'écoute composé d'une quarantaine de personnes de découvrir le vaccin contre la banalité plus communément nommé le Free-jazz."

Thomas BORJON
www.lejsl.com/edition-de-chalon/2011/12/05/un-laboratoire-experimentale



---

jazz-rhone-alpes.com - Le Périscope le 27 octobre 2011
Published October 31st 2011


"Les trois nous proposent un jazz nerveux et punchy qui tire sur le rock mais qui sait nous ménager quelques (rares) moments de douceur. Sébastien Necca est très à l'écoute et impulse un jeu ciselé allant même à jouer de la cymbale à l'archet. (...). Ce groupe (...) a su nous en mettre plein les oreilles et nous surprendre."

Pascal Derathé
www.jazz-rhone-alpes.com/111031/#pinceoreilles



---

jazz-rhone-alpes.com - Jazz Up Festival le 18 mars 2011
Published March 21st 2011


"D'esprit résolument moderne quelque part vers un jazz rock progressif, la musique se partage entre moments très écrits et passages plus improvisés et aventureux. Quand flûte, clarinette, guitare et clavier se rencontrent on peut atteindre des sommets de beauté sophistiquée ou fraicheur et originalité sont au rendez vous."

Gérard Brunel
www.jazz-rhone-alpes.com/110321/#emergence



---

jazz-rhone-alpes.com - Théâtre Jean Marais (Saint-Fons Jazz Festival) le 15 janvier 2010
Published January 18th 2010


"Un jazz vitaminé par un sextet qui pousse fort sous la conduite de Roberto Negro au piano. Une composition d'orchestre originale avec trois soufflants en première ligne: Fanny Ménégoz (flûte) ; Léo Jeannet (trompette, bugle) et Pierre Horckmans (clarinettes) assistés d'un guitariste Romain Baret et d'un batteur très rock Corentin Quemener."

Pascal Derathé
www.jazz-rhone-alpes.com/100118/#aquarium



---

Radio Pluriel - Théâtre Jean Marais (Saint-Fons Jazz Festival) le 15 janvier 2010
Published January 16th 2010


"J'ai aimé aussi les bulles balkaniques et poétiques d'AQUARIUM ORCHESTRA, l'implication de chacun dans un cœur unique. Un ensemble de souffles parfait, une joie éclatante et de très très bons musiciens dont la complicité fait du bien à voir et à entendre."

Monique DESGOUTTES
www.radiopluriel.fr/spip/And-the-winner-is.html



---

jazz-rhone-alpes.com - Festival de Jazz Local d'Automne le 3 novembre 2009
Published November 9th 2009


"Ce sextet qui réunit ici des musiciens dont l'univers musical est multiple, met en évidence les qualités des soufflants, au travers de compositions tels que ; "A Marche Bancale", "The Boys's Asleep" ! "Wings on The Market", "Le Vent dans le Dos". L'humour constamment présent ajouta à ce répertoire, une touche de convivialité non feinte."

Alain Bailly
www.jazz-rhone-alpes.com/091109/#aquariumorchestra



---