Sur Écoute 4tet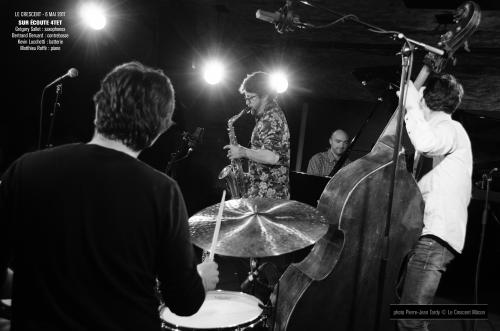 « Sur Ecoute » est la rencontre entre 4 musiciens de la scène jazz française:
Gregory SALLET aux saxophones (Trio Enchant(i)er, Anne Quillier 6tet…) Bertrand BERUARD à la contrebasse (C.Hanriot's « Grooovematic »…) Matthieu ROFFE au piano (Matteo Pastorino 4tet, Chamber Metropolitan Trio...) et Kevin LUCCHETTI à la batterie (CNSM de Paris, Trio Enchant(i)er…). Chacun apporte sa créativité au sein de ce 4tet acoustique.

Grégory Sallet : saxophones
Bertrand Beruard : double bass
Kevin Lucchetti : drums
Matthieu Roffé : piano

1er Album du Sur Ecoute Quartet à paraître !
Published 01/07/2019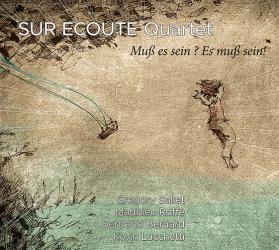 Muss Es Sein ? Es muss sein ! est le nom du 1er album du Sur Écoute Quartet.
Il paraîtra officiellement en avril (Label Pince-Oreilles / Inouïe Distribution) mais vous pouvez souscrire pour recevoir le CD en avant-première dans votre boîte aux lettres :
https://www.helloasso.com/associations/collectif-pince-oreilles/collectes/1er-album-du-quartet-sur-ecoute

prochains concerts :
7 avril @ Abbaye de Neumunster, LUX
8 avril @ Conservatoire de Malakoff
9,10,11,12 : TBA
13 avril @ 38 Riv', Paris
14 avril @ 59 Riv', Paris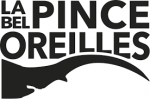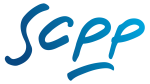 ---
Sur Ecoute 4tet : concerts et 1er Album
Published 05/07/2018
Après des tournées en Amérique Latine et Royaume-Uni et de belles rencontres, le Sur Ecoute 4tet prépare l'enregistrement de son 1er Album (sortie prévue en 2019) :

15 juin @ MJC Desforges (Nancy 54)
16 juin @ Festival Helicoop (Quieux le Quercy 88)
18 & 19 juin : Enregistrement du 1er Album
25 Août @ Jazz au Bord de l'eau (Argentenay 89)

---
All About Jazz parle de Sur Écoute 4tet
Published 04/18/2018
Sur Écoute 4tet - UK Tour (2018)
"Les pièces témoignent toutes d'un examen attentif des effets d'ensemble et de la façon dont les solos se rapportent aux thèmes et les uns aux autres.
L'interaction est soutenue entre les membres qui savent se retirer dans les moments opportuns"
"S'ils apparaissent quelque part près de chez vous, essayez de les entendre en direct"
BARRY WITHERDEN
le 01 mars 2018 -
All About Jazz
---
Sur Ecoute 4tet : petit teaser qui fait danser la basse cour !
Published 11/08/2017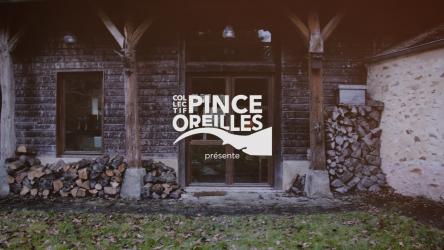 ---
Sur Ecoute 4tet : nouvelles videos en ligne !
Published 09/04/2017
Voici désormais en ligne : 3 extraits du concert du Sur Ecoute 4tet au Crescent de Mâcon lors de la Carte Blanche au Collectif Pince-Oreilles le 6 mai dernier.

---

All About Jazz - St Ives Jazz Club le 27 mars 2018
Published March 1st 2018


"The pieces all evinced careful consideration of ensemble effects and how solos would relate to the themes and to each other. Everyone interacted supportively whilst cutting loose when appropriate"

"If they are appearing somewhere near you, do try to hear them live"
BARRY WITHERDEN
www.allaboutjazz.com/sur-ecoute-at-the-bronx-bar-and-cue-gregory-sallet-by-barry-witherden.php
---
Prochains concerts
C'est du passé
8/04/2019
Conservatoire de Malakoff
Malakoff

7/04/2019
Centre Culturel de Rencontre Abbaye de Neumünster
Luxembourg-Grund

26/09/2018
Jazz Club Jacques Pelzer
Liège

25/08/2018
Jazz au Bord de l'Eau
Argentenay

16/06/2018
Festival Jazz dans la Vallée / Helicoop
Quieux le Saulcy

15/06/2018
Mjc Desforges
Nancy

29/03/2018
Jazz @ Future Inn
Bristol

28/03/2018
Ashburton Art Center
Ashburton, Newton Abbot

27/03/2018
St Ives Jazz Club
St Ives

27/03/2018
The Verdict
Brighton

17/01/2018
Movimiento Cultural Jazz a la Calle
Soriano

25/02/2016
Teatro Lomas de Zamora
Lomas de Zamora

24/02/2016
Notorious Jazz Club
Buenos Aires

20/02/2016
Al Escenario
La Boca - Buenos Aires

19/02/2016
Parc del Centenario
Buenos Aires

18/02/2016
Parc del Centenario
Buenos Aires

17/02/2016
Parc del Centenario
Buenos Aires

13/02/2016
Centro Cultural Tractatus
Montevideo

12/02/2016
Centro Cultural Tractatus
Montevideo