Anne Quillier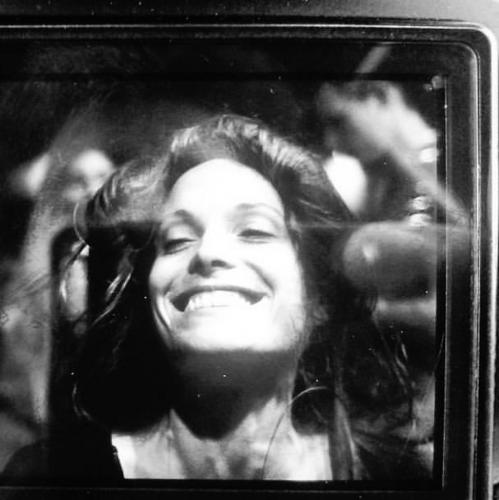 Pianist and music writer, she got the opportunity to learn from musicians like Pierre Drevet, Denis Leloup, Stéphane Guillaume, Denis Colin, François Jeanneau, Guillaume Orti, Jean Charles Richard…
Noticed for her qualities as a music writer, arranger and musician, she won in 2013 the First Prize of the 36th National Jazz in La Défense Contest / Best Group Award together with the Anne Quillier 6tet.
Anne Quillier plays, writes and arranges music for the following bands: Anne Quillier 6tet (Prize winner of the 36th National Jazz in La Défense Contest / Best Band Award, 1st album supported by SACEM, Révélation Jazz Magazine and presented at the front page of Open Jazz), Blast trio (electric jazz) and Watchdog Duo (bass clarinet, piano).
She performed with Le Grand Escalier Orchestra conducted by Jean Charles Richard and currently plays in Saint Sadrill and Asylon She also plays regularly within several bands in Rhône Alpes region.
She has performed on double bills with famous artists such as Birélie Lagrène, Louis Sclavis, Andy Emler, Vincent Peirani, Émile Parisien, Thomas de Pourquery, François Raulin, Bruno Tocane, Mike Ladd, the Belmondo brothers, Laurent Dehors, Emmanuel Bex, Eric Truffaz, Carla Bley.

She can be seen on numerous stages in France and abroad : 'Jazz a la Calle' (Uruguay), 'Jazz Ô Barachois' (Réunion island), 'Jazz à Vienne Festival', 'Théâtre de Verdure' (Aix les Bains), 'Brise Glace' (Annecy), 'La Source' (Fontaine), 'La Défense Jazz Festival', 'Domaine d'Ô' (Montpellier), 'Radio France Festival', 'Crescent Jazz Club' (Macon), 'Studio de l'Ermitage' (Paris), 'Grand Angle' (Voiron), 'Théâtre de Roanne', 'Saint Fons Jazz Festival', 'Jazz 360' (Cenac), 'Périscope' (Lyon), 'Scène Nationale des Gémeaux' (Sceaux), 'Jazz in Clamart', 'l'Opéra de Lyon', 'Crest Jazz Vocal' Festival, 'Échangeur de Sons' Festival (Chambéry), 'Cri du Port' (Marseille),...